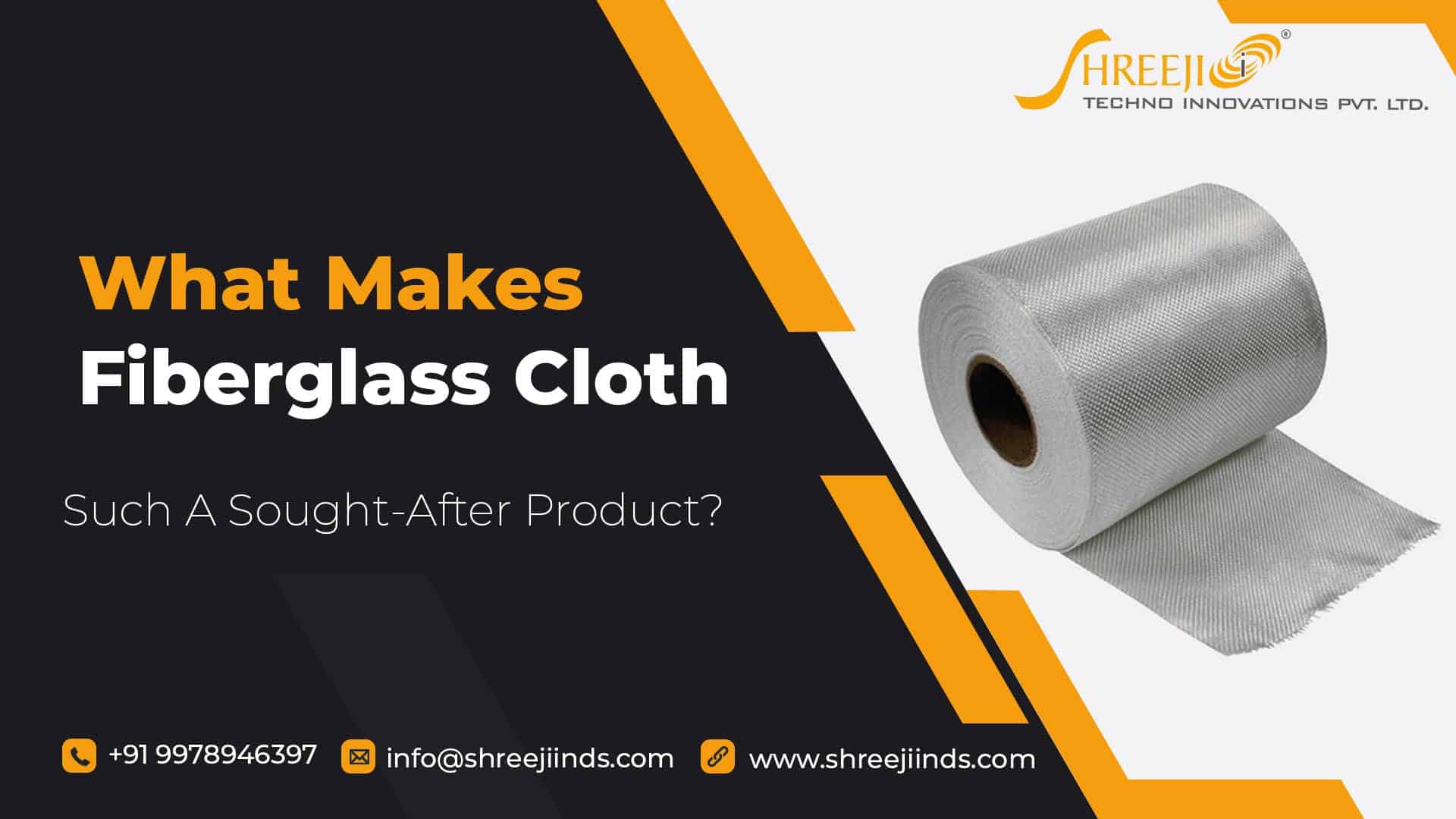 What Makes Fiberglass Cloth Such a Sought-After Product?
The goal of innovation and technological improvement is to simplify numerous processes and products that have several applications. Despite the incredible pressure on enterprises to grow their product, the effort to develop a better product can be hit-or-miss in most industries, including textile. So, when fibreglass was introduced to the market eight decades ago, there was a need to enhance the product with each passing year to ensure that it could be used for a variety of reasons.
Fiberglass: A Brief Introduction
Fiberglass encompasses all items made up of individual glass fibers mixed into a variety of forms. Fiberglass is used to reinforce a variety of materials. These fibers are meant to have a diameter of a few microns, making the fiberglass incredibly light, and the compatibility with the material that they reinforce is much increased with a Silane coating.
Fiberglass is a textile innovation that can be turned into yarn in the same way that conventional wool or cotton can be, and then the strands can be woven into fabric. Draperies frequently employ this fiberglass cloth. Electrical and thermal insulation as well as filtration are two major uses for the discontinuous (short) fibers. However, the applications of fiberglass are even more diverse.
Applications of Fibreglass Cloth
Regular fiberglass is used in carpets, corrosion-resistant fabrics, heat-resistant fabrics, and sound insulation. Tent poles, pole vault poles, arrows, bows, crossbows, translucent roofing panels, automotive bodies, hockey sticks, surfboards, boat hulls, and paper honeycomb are also reinforced with fiberglass. The use of fiberglass in casts for medicinal purposes has grown prevalent. Open-weave glass fiber grids are frequently used to reinforce asphalt pavement. Apart from these applications, fiberglass is the ideal choice for reinforcing polymer rebar rather than steel rebar, especially in locations where steel corrosion resistance is critical.
With the changing market demands, fiberglass manufacturers are focusing on two important factors: boosting the output and performance of the fabric and decreasing the entire cost of production as well as the cost of the end product. These two elements have ensured that the uses of fiberglass are expanding with each step that manufacturers take to improve the material. Fiberglass qualities are used in a variety of industries, including construction, transportation, automobiles, and infrastructure, to offer strength and distinctive attributes such as heat and corrosion resistance to various goods. The construction and car industries are likely to govern the rising demand for fiberglass, thereby contributing to the expansion of the fiberglass market. The demand for lightweight and fuel-efficient cars is increasing in the automotive industry, which will increase the demand for fiberglass materials.
Final Word
Fiberglass has stunned the global construction and vehicle industries with its good thermal durability, high tensile strength, minimal moisture absorption, product diversity, and cost-effectiveness in contrast to products with similar attributes. Further fiberglass research and development will undoubtedly help the product's growth. This awesome product will surely outperform all other similar products in terms of performance as well as customer satisfaction.